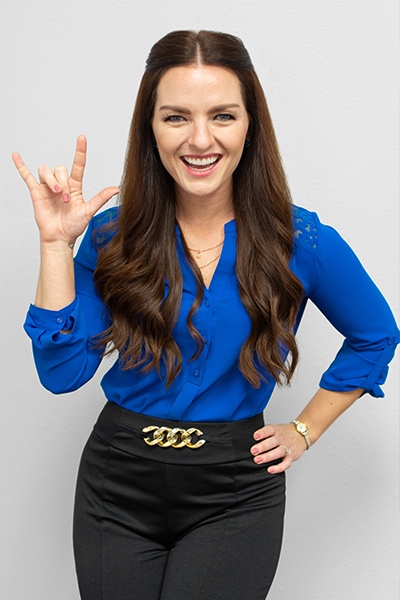 Indian Creek Dental is a proud provider of American Sign Language interpreting services for patients who identify as Deaf or hard of hearing and use sign language to communicate. Our staff interpreter, Laureli Hattaway, holds her BEI Advanced certification from the Texas Department of Health and Human Services. She earned her bachelor's and associate degrees in Michigan at Madonna University and Oakland Community College, respectively. Laureli has worked in medical, educational, performing arts and corporate settings, and she also works for ZVRS.
Laureli met and fell madly in love with her husband, Dr. Hattaway, in 2014, and the Hattaways feel blessed and elated to bring their passions together to serve and educate members of the Deaf community on oral health and disease prevention. Inspired by her husband and patients, Laureli is currently studying for a special certification in medical interpretation.
Contact us today by calling 972-836-8653 to make your appointment with our skilled interpreter and dentist and learn more about ASL dental interpreting in Carrollton, Texas!